Review from SingOut! Magazine here!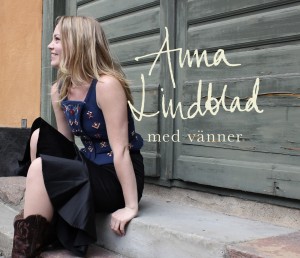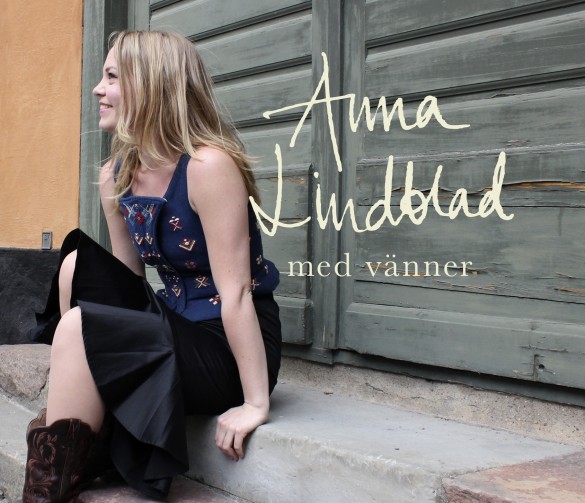 Anna Lindblad
"Med vänner"
ALM001
"She is a MONSTER on the fiddle and can nail anything you care to throw at her!!!"
-Ewan MacPherson, musician, Scotland
"She makes me smile. Every time."
Roger Tallroth, guitarist
Contemporary Fiddle Tradition.
www.annalindblad.se
Charming Swedish fiddler Anna Lindblad has released hes first solo album, "Med vänner" ("With friends"), summer 2014. With guests like Anders Löfberg, Roger Tallroth, Filip Jers, Ryan Drickey, Dirk Powell and Nic Gariess a clear picture was created of a versatile musician with her feet firmly planted in traditional fiddle music, but with creativity and curiosity to make her own mix.
"Anna Lindblad is one of the most glowing stars amongst the younger generation of folk musicians. She has the uniqe ability to combine elegance with an unruly primordial force. That, accoding to me, is what characterizes the really great instrumentalists.
Thank you Anna, for all the beutiful music!"
-Micke Marin – fiddler / Sweden
Anna's powerful violin playing is full of swing, joy and presence, and with that, she has charmed the audiences of many festivals and tours around the world. With great passion for the Swedish tradition, she is not afraid to explore other ways to express herself musically. This is evident in her solo debut "Med vänner", where she mix Swedish traditional tunes with a few Old-time tunes and a reel from Québéc in Canada. Two of the tunes on the album, she wrote herself, after inspiration from her travels, tours and meeting old and new friends. With her on this album, she has several outstanding and talented musicians, whom she met in various locations. Anna met cellist Anders Löfberg 10 years ago, when she applied to the Royal College of Music in Stockholm. Filip Jers through Master studies at the same university, and Roger Tallroth has long been a source of inspiration. Ryan Drickey and Anna met for the first time in 2008 but it was during a year Ryan spent in Stockholm in 2012 that it really clicked musically between the two and a rewarding and meaningful collaboration began. The talented percussive dancer Nic Gariess studied in Limerick, Ireland, the same year as Anna lived there, and it was also an immediate friendship and musical love. Same thing with Dirk Powell, an American roots musicians that Anna's met at many festivals around the world over the last few years.
"Anna Lindblad is a strong fiddle player with a solid rhythmical drive"
Harald Haugaard, fiddler / Denmark
Anna comes from Floda, outside Gothenburg, but has lived in Stockholm since 2005. She has also lived in Ireland and spent a lot of time in Canada and the United States. She has released albums with groups like LYY and Lily Mountain Band, and also plays in Folk All-in Band and Happy Hollow String Band. She has charmed audiences at many festivals around Europe and North America such as Stockholm Folk Festival, Korrö folkmusikfestival, Ransäterstämman, Vancouver Folk Festival, Memoires et Racines, Wheatland Music Festival, Celtic Connections, Baltimore Fiddle Fair and more. She has played violin in TV shows such as popular game program "På Spåret" and played for the King of Sweden alongside Swedish folk star Sofia Karlsson in "Jubilee: The King 40 years on the throne", as well as with Lyy in Horo Gailgae on BBC Alba, Scotland.
"Anna Lindblad is one of the finest of young fiddlers playing traditional music today. Her music, always full of heart and rhythmic verve, is steeped in the traditions of her home region in Sweden, but also deeply informed by the fiddle repertoire of Quebec and Ireland, as well as American old-time music. She is simply a joy to dance to!!"
-Nic Gareiss – stepdansare / USA
Contemporary fiddle tradition with an infectiously positive attitude
www.annalindblad.se
info@annalindblad.se
+46(0)730519466